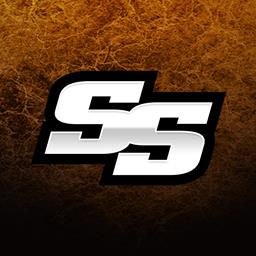 ---
CRA SPRINTS INVADE THE PAS SATURDAY; HAWKINS GETS #1 AT OCEAN; BERNAL'S 1ST CRA AT SANTA MARIA
"California Racers Hall of Fame Night" unfolds this Saturday at Perris (Calif.) Auto Speedway and Damion Gardner enjoys a 130-point lead over Nic Faas in the latest AMSOIL USAC/CRA Sprint Car standings.
Marty Hawkins of Santa Rosa, Calif. scored his initial USAC feature victory in Friday night's 30-lap AMSOIL USAC/CRA and Western Classic Sprint race at Ocean Speedway in Watsonville, Calif. He passed Western Classic point leader Ryan Bernal, who ran out of fuel on the white-flag lap, and led the last two circuits to beat Richard Vander Weerd, Jace Vander Weerd, Jay Waugh and Bernal. Hawkins piloted the Blakeley Landscaping/Toiyabe Group Maxim/Bailey.
Bernal, of Hollister, Calif., earned his first 2013 AMSOIL USAC/CRA Sprint Car feature win Saturday night at Santa Maria (Calif.) Speedway. Driving the Keith Ford Berry Pack/King Racing Products Spike Mopar, Bernal passed Matt Mitchell on lap 19 and led the final 12 laps to beat Mitchell, Gardner, Austin Williams and Mike Spencer. Austin Williams led the first 16 laps and Mitchell led two before Bernal took over.
Bernal holds a 30-lap lead in the new Western Classic Sprint points going into the two-night "Louie Vermeil Classic" events at Calistoga (Calif.) Speedway August 31 and September 1.
2013 USAC WESTERN CLASSIC SPRINT CAR STANDINGS: 1-Ryan Bernal-410, 2-D.J. Johnson-380, 3-Tony Hunt-355, 4-Shauna Hogg-322, 5-Landon Hurst-113, 6-Gordon Rodgers-94, 7-Marty Hawkins-86, 8-Bud Kaeding-73, 9-Geoff Ensign-71, 10-Richard Vander Weerd-68.
2013 AMSOIL USAC CRA SPRINT CAR STANDINGS: 1-Damion Gardner-889, 2-Nic Faas-759, 3-Mike Spencer-708, 4-Matt Mitchell-613, 5-Bud Kaeding-564, 6-Austin Williams-545, 7-Cody Williams-538, 8-Brody Roa-505, 9-Ryan Bernal-491, 10-Richard Vander Weerd-371.
---
Submitted By: Admin Account
Back to News