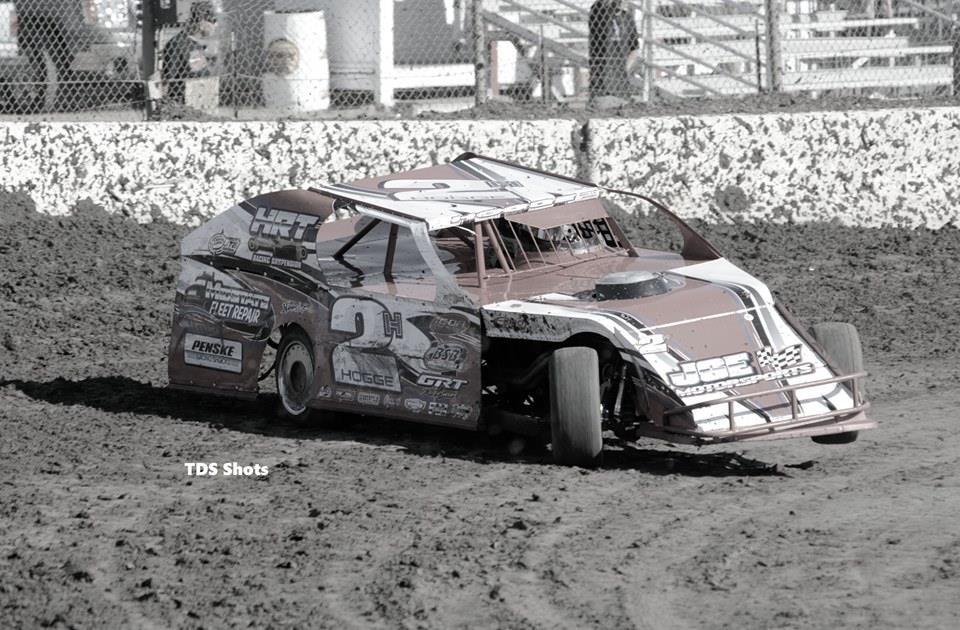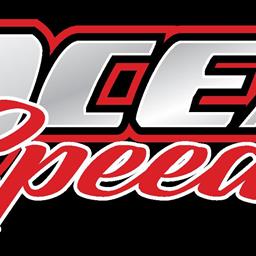 ---
Bobby Hogge IV Sweeps Mike Cecil Memorial Weekend, K. Johnson, Ahlwardt, Gallaher, N. Johnson Also Grab Big Wins
Watsonville, CA – Bobby Hogge IV of Salinas was able to sweep the weekend at the 22nd Annual Mike Cecil Memorial in the IMCA Modifieds. On Friday, Chowchilla's Alex Stanford led from the outside pole before Oakley's Kellen Chadwick had his turn at the front. Meanwhile, Hogge and Martinez's Troy Foulger raced side-by-side around the lap ten mark. On lap 13, Cody Burke spun out while battling for fifth with Anthony Slaney of Martinez. This led to a rash of cautions that kept the front runners bunched up. Kellen Chadwick stayed committed to the bottom of the speedway, while Bobby Hogge IV and Troy Foulger railed around the outside. Hogge would get by Chadwick to lead lap 21 and go on to win narrowly over Troy Foulger, who also got by Chadwick. Chadwick wound up third, with Pacifica's Shane DeVolder and Martinez's Nick DeCarlo completing the top five on Friday. On Saturday, Bobby Hogge IV drew the pole and led every lap en route to victory. The track proved tough to pass on, but the usual suspects found themselves at the front anyway. While Hogge wouldn't be displaced from the top spot, Troy Foulger charged from eleventh on the grid to get up to second where he would finish. Kellen Chadwick moved up from eighth to come home third. Alex Stanford and Cody Burke completed the top five on Saturday.
The top two drivers in IMCA Northern SportMod State points shared the victories for the division over the weekend. On Friday, Bakersfield's Kevin Johnson passed Hollister's Dennis Simunovich on lap three to go on and take the win. Johnson was able to hold off a hard charging Fred Ryland of Brentwood, who started all the way back in 16th, to take his second consecutive win at the track. Ryland was second ahead of track points leader Jarrod Mounce of Atwater, Pacheco's Kenny Shrader, and Dennis Simunovich the top five. On Saturday, Antioch's Guy Ahlwardt bounced back from battery troubles on Night #1 to dominate the second feature of the weekend. Ahlwardt started on pole and led every lap on his way to victory lane. Although Saturday's track was harder to make moves on, Kevin Johnson worked his way up from 10th to finish second and Merced's Bubba Nelson started 12th and finished third. Fred Ryland also gained seven spots in the feature to come home fourth, with Jarrod Mounce fifth on Saturday.
The Hobby Stock division had a local and an out-of-towner both go to victory lane over the weekend. On Friday, San Jose's Rob Gallaher won arguably the most entertaining Hobby Stock race in recent memory. In the forty lap A-Main, the race had five different leaders and seven official lead changes. Chowchilla's Austin VanHoff led the first couple laps before giving way to Joe Gallaher. The elder of the two Gallahers would then hand the lead back to VanHoff on lap 12, who then relinquished it to Rob Gallaher on lap 19. Rob Gallaher would then give the lead to San Jose's Matt Kile on lap 25 before Bakersfield's Justin Gonzalez took the lead on a lap 27 restart. A caution on lap 36 set up a four lap sprint to the finish with Justin Gonzalez out in front of Matt Kile, Santa Cruz's Bobby Huckaby Sr., and Rob Gallaher. Gallaher spun and brought out a caution on lap 26 and had to fight his way back through the pack. Gonzalez and Kile raced side-by-side before Gallaher dove deep in turn three to take the lead as they field took the white flag. Gallaher would go on to win ahead of Kile, Gonzalez, Huckaby Sr., and Austin VanHoff. On Saturday, Watsonville's Billy Nelson looked poised to take the victory, leading the vast majority of the race. But with the changing track conditions, Bakersfield's Nicholas Johnson quickly found himself in contention as his car was set up to handle the drier conditions normally found at his home track. Nelson went generally unchallenged throughout much of the race despite the best efforts of Watsonville's Sam Kennedy and Matt Kile. Nicholas Johnson started back in 19th after issues in the heat races, but the longer feature worked to his advantage. Johnson would track down and pass Billy Nelson in the closing laps to take the win over the two most successful Hobby Stock drivers in track history in Billy Nelson and Sam Kennedy. Matt Kile and Rob Gallaher completed the top five on Saturday.
This Friday marks the return of the Ocean Sprints pres. by Taco Bravo. The Police in Pursuit have their penultimate race of 2019 and the Four Bangers are down their third to last race of the season. The Hobby Stocks are also back on the card.
Advance tickets for the race scheduled for August 9th are available here: https://market.myracepass.com/store/tickets/?i=1176135&store=12231
Pits are scheduled to open at 2pm and Grandstands will open at 4:30pm. Pill draw will close at 4:30pm. The driver's meeting is scheduled for 4:45pm. Pit passes are $40 for track members and $45 for non-members. All seating is general admission and tickets cost $18 for adults and $16 for seniors. Juniors 12-15 are $12 and Kids 6-11 are $9 and Kids 5 and under are free.
Photo Credits to David Spencer.
---
Submitted By: Sean Stanish
Back to News