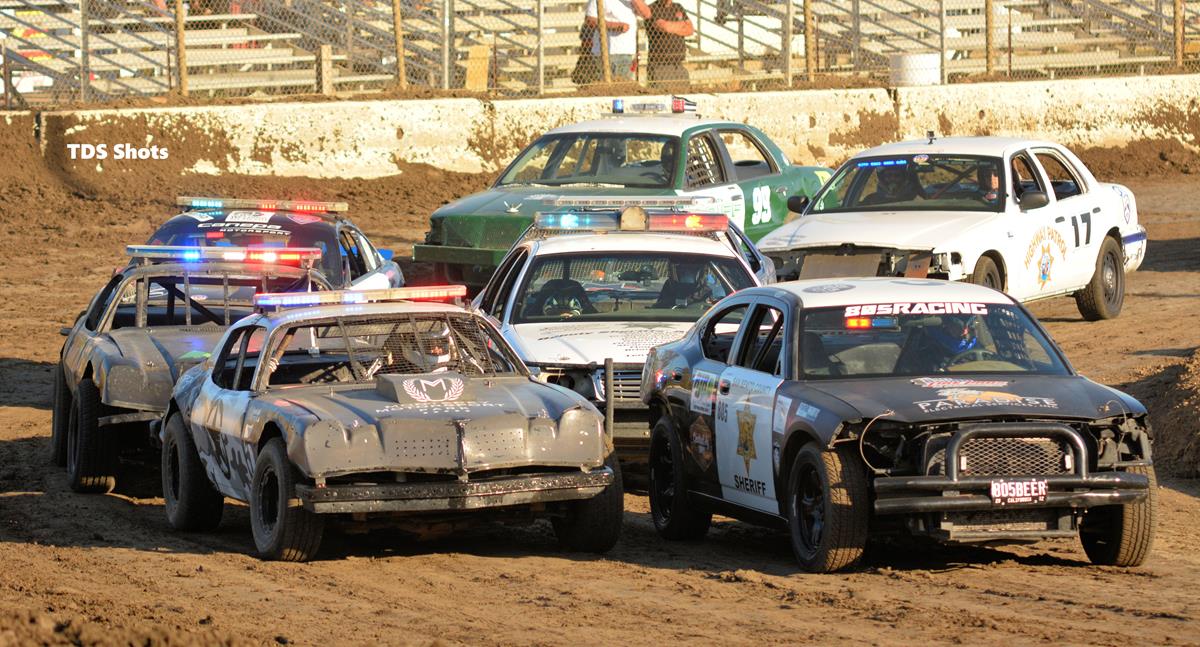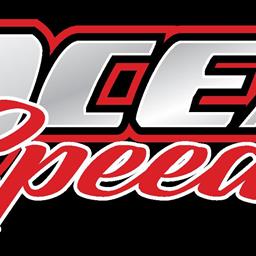 ---
Ocean Speedway Returns to Action After Month-Long Hiatus
Watsonville, CA – For the first time in nearly a month, Ocean Speedway comes back to life this Friday.  Friday night's event will feature the final 2019 appearance for the Police in Pursuit for Special Olympics and Western Midget divisions.  The IMCA Modifieds, IMCA SportMods, and Hobby Stocks will also be on the card. 
The Police in Pursuit division have had five different winners in seven races this season.  Back on August 9th, Dan Anderson of the Task Force picked up his second win of the season.  Point leader John Hohmann of the Scotts Valley PD and Jesse Mueller of the CHP finished second and third.  San Jose PD's Kyle Dorris and Nate Graham of the Santa Cruz County Sheriff's Office completed the top five.  John Hohmann will be absent from the final race, as he and several other drivers will be in Colorado attending the Law Enforcement Torch Run International Conference for Special Olympics.  This will most likely turn the championship into a battle between the #77 car of Nate Graham and AJ Waltrip and Roy Iler of the San Benito Sheriff's Office who are separated by just four points.  Steven Fernandes of the Santa Clara County Sheriff's Office has an outside shot at the championship, as he sits 14 points behind Graham and Waltrip.  This Friday's race originally scheduled to be "Lady's Police Night" where the wives and girlfriends of the Police in Pursuit drivers would take the wheel, but organizers decided to make this night a regular points paying event to make up for a rainout earlier in the season. 
This Friday will also be the final appearance for the Western Midgets this season.  Support and enthusiasm for the division across the state continues to grow and upwards of 10 plus cars have now been built.  One of the newest entrants is Micro Sprint driver Blake Bower of Brentwood, who is scheduled to make his Midget debut this Friday night.  Another Micro graduate, Brody Fuson of Bakersfield, won with the series in Ventura on August 31st.  Concord's Adam Teves is scheduled to make his debut aboard a car owned by David Prickett.  A bad set of circumstances unfortunately led to the cancellation of the August 17th show.  Back on July 19th, Keoni Texeria, a native of Honolulu, HI, grabbed the win over Watsonville's Tyler Slay and Atascadero's Randi Pankratz. 
The IMCA Modifieds have one last tune up opportunity before the 9th Annual Pat and Jim Pettit Shootout on September 27th and 28th.  On August 23rd, Martinez's Nick DeCarlo won his second feature of the year after a spectacular race with San Martin's Jeff Decker.  Decker would slip back to third as Austin Burke of Salinas would get by for second.  Bobby Hogge IV of Salinas and Prunedale's Jim Pettit II completed the top five.  Cody Burke finished sixth and lost the points lead to his brother, Austin.  Austin leads Cody by four points as he goes after his first IMCA Modified track championship, while Cody looks to repeat as champion.  Jim Pettit II sits third, 13 points behind Austin Burke. 
The IMCA SportMods will also have a chance to prepare for the Pettit at this week's show.  On August 23rd, Bakersfield's Kevin Johnson won his third feature of the season.  Atwater's Jarrod Mounce finished second and continued to expand his championship lead.  San Martin's Justin McPherson, San Jose's Randy Miller, and Watsonville's Adriane Frost completed the top five.  Jarrod Mounce has a 28 point lead over Adriane Frost.  The SportMods will be in action at every race left on the schedule.  IMCA points end the weekend of the Pettit, but the October 4th race will still pay track points and could potentially decide who walks away with the track championship. 
The Hobby Stocks are also going to be in action at every race left in 2019.  Back on August 9th, San Jose's Rob Gallaher won his sixth feature of the year over Terry Traub of Watsonville and Santa Cruz's Ryan Muller.  Joe Gallaher and Freedom's Cody Bryan rounded out the top five.  Including the two dropped races, Rob Gallaher has a 38 point lead over his father, Joe. 
Advance tickets are available here:
market.myracepass.com/store/tickets/?i=1176162&store=12231
Pits are scheduled to open at 2pm and Grandstands will open at 4:30pm.  Pill draw will close at 4:30pm.  The driver's meeting is scheduled for 4:45pm.  Pit passes are $40 for track members and $45 for non-members.  All seating is general admission and tickets cost $18 for adults and $16 for seniors.  Juniors 12-15 are $12 and Kids 6-11 are $9 and Kids 5 and under are free.
Photo Credits to David Spencer.
---
Submitted By: Sean Stanish
Back to News