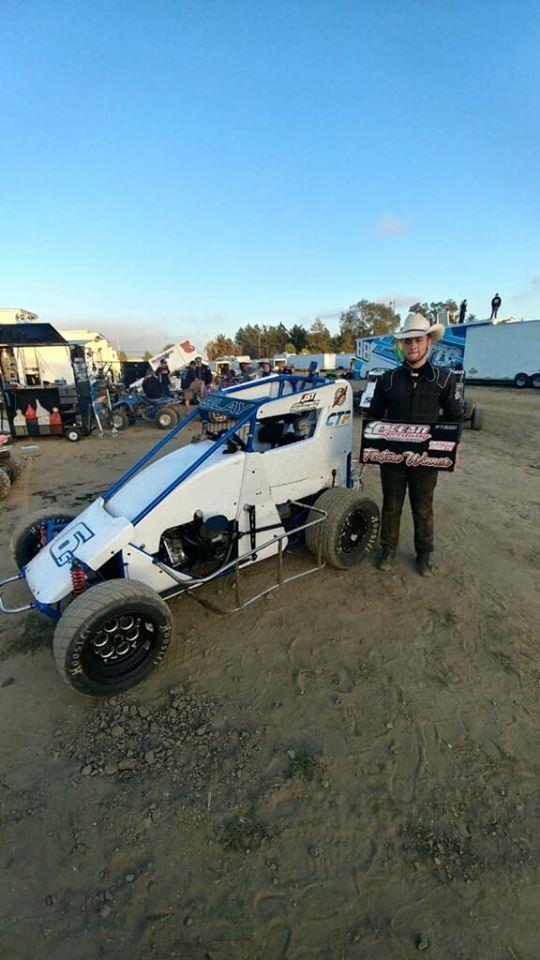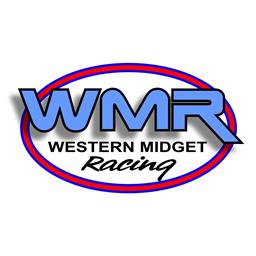 8/8/2020
Western Midget Racing
---
TYLER SLAY BREAKS DAVID PRICKETT'S WMR WINNING STREAK
Western Midget Racing enjoyed a new Ocean Speedway winner at his home race track, with Watsonville's Tyler Slay winning the 20-lap main event. After a spin by pole sitting Sean Quinn of Clovis, the restart pitted 17-year-old Eric Greco against three-time BCRA champion Nick Foster, Jr. of San Jose. Greco gabbed the lead before fifth starting Slay advanced to the top spot on lap three.
Seventh starting Tyler Dolacki and ninth starting David Prickett, with three consecutive wins this season, advanced through the field with several daring slide jobs. Prickett was up to second by the fourth lap with Dolacki third by lap eight. Prickett attacked Slay on multiple occasions including into turn four near the halfway point and again making contact in turn two on lap 13.
Slay held Prickett at bay on each attempt. Prickett attempted to go around the outside of Slay on the final lap but fell short. Tyler Slay won his first career WMR feature ahead of nine-time series winner David Prickett and Dolacki. 2019 Ventura WMR champion Randi Pankratz and heat race winner Shayna Ensign rounded out the top-five.
Main event results:
6S-Tyler Slay[5]; 2. 22Q-David Prickett[10]; 3. 50-Tyler Dolacki[7]; 4. 11-Randi Pankratz[6]; 5. 10-Shayna Sylvia[8]; 6. 58-Harley Rose[4]; 7. 6-Eric Greco Jr[3]; 8. 0FG-Sean Quinn[1]; 9. 24-Nick Foster Jr[2]; 10. (DNS) 12H-Matt Perry
---
Submitted By: Steven Blakesley
Back to News