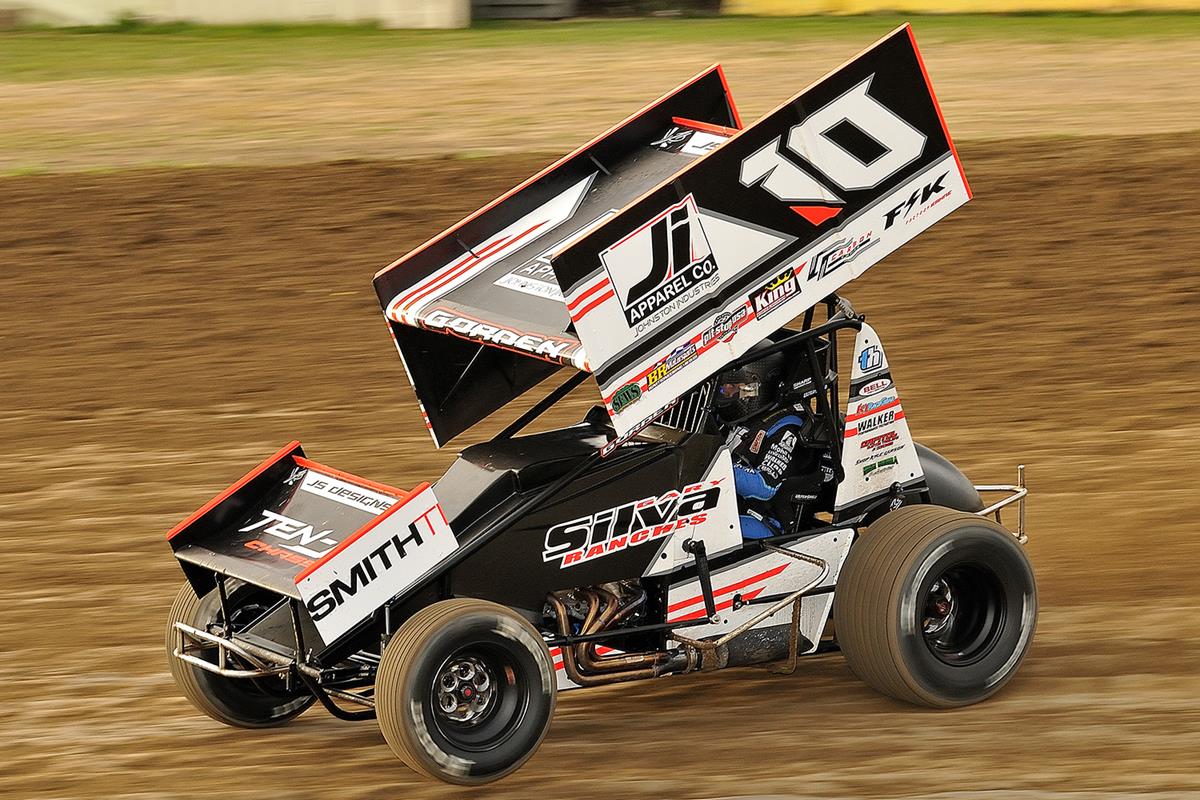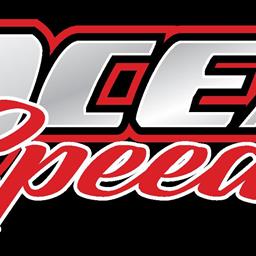 ---
DOMINIC GORDEN PULLS OFF BACK-TO-BACK OCEAN SPRINTS VICTORIES IN WATSONVILLE
WATSONVILLE, CALIF. (May 5, 2023) – 17-year-old Dominic Gorden of Clovis, Calif. earned his second consecutive Ocean Sprints presented by Taco Bravo feature win on Friday night in Watsonville. Gorden pulled off the elite accomplishment at Ocean Speedway despite challenging track conditions after wet weather throughout race week.
Caeden Steele of Fresno, Calif. paced time trials before Gorden and Lemoore's Gauge Garcia split the eight-lap heat races. Steele answered back by winning the four-lap dash.
Steele and Gorden charged ahead at the start of the 30-lap feature. Garcia and 2022 Ocean Sprints champion Kurt Nelson of Gilroy battled for the third position behind them. Steele edged towards lapped traffic on lap six. He received a reprieve when third-starting Jayson Bright of Antioch stopped on the inside of turn three for a caution.
On the restart, Steele darted ahead again but it was short lived. He suffered a hard flip entering turn three that brought out the red flag. Steele was uninjured.
The race restarted with seven laps scored complete and Gorden in command. Both Rickey Sanders of Watsonville and 12th-starting Brad Dillard of Oakdale charged past Chris Nelson of Gilroy on the restart to drive into top-five positions. Sanders then challenged Kurt Nelson in a back-and-forth duel. Sanders used lapped traffic to dive inside in turn four on lap 23 to complete the pass for third. Dillard and Nelson locked horns for fourth a few laps later as well.
Gorden was never seriously challenged over the final 23 laps, leading Garcia through traffic en route to a 1.708 second advantage at the checkered flag as rain began to fall. Sanders finished third ahead of Dillard and Nelson. Steele was awarded the Beer Optics Hard Luck Award.
Tracy's KC Keller overcame a sixth-place starting position to win the IMCA Sport Modified 20-lap feature. 2020 champion Adriane Frost of Watsonville and 2021 champion Randy Miller of San Jose shared the front row. Miller crossed over to the inside of Frost to lead lap one. Keller marched past Santa Cruz' Steven Allee for third, then challenged Frost for second. Keller took over second on lap six.
Miller encountered traffic on lap seven with Keller quickly charging towards him. Keller drove inside in turn four in traffic to take over on lap eight. Trevor Clymens of Brentwood nabbed third on lap 12. The caution flew for Mike Gil of Prunedale spinning on lap 13.
Keller led the final seven laps to top Miller, Clymens, Pittsburg's Chuck Golden, and Frost.
The Gallahers continued an undefeated start to the Hobby Stock season in unique circumstances during round three on Friday. 2022 10-time winner and champion Joe Gallaher had trailer issues that prevented the unloading of his machine. His son Rob had won the first two races in Car X. Joe Gallaher climbed aboard instead and promptly won the 15-lap feature. DJ Keldsen of Freedom ran second throughout the race. Jerry Skelton of Watsonville won a long battle with Dakota Keldsen of Watsonville for third. Dan Fassler of San Jose rounded out the top-five.
Jason Lazzerini won his second Four Banger feature in 2023, topping the pack in a 15-lap event. Race two winner TJ Santos of Gilroy was involved in an early incident with 2022 champion Kenny Stragalinos of Boulder Creek on lap two. Stragalinos continued in the race and drove up to second by lap six. Lazzerini held on for the victory followed by Stragalinos, Felton's Kate Beardsley and Bill Beardsley, and Ken Keegan of Scotts Valley who started tenth.
Up next at Ocean Speedway is the next Modified Madness night on Friday May 11. Western Midget Racing will be joined by IMCA Modifieds, IMCA Sport Mods, Hobby Stocks, and Four Bangers.
For more information visit www.OceanSpeedway.com
Ocean Speedway May 5, 2023
Ocean Sprints presented by Taco Bravo (30 laps)
A Feature 1 (30 Laps): 1. 10-Dominic Gorden[2]; 2. 21X-Gauge Garcia[4]; 3. 121-Rickey Sanders[7]; 4. 72S-Bradley Dillard[12]; 5. 72W-Kurt Nelson[6]; 6. 72JR-Chris Nelson[5]; 7. 61-Travis Labat[10]; 8. 3D-Caleb Debem[11]; 9. 8-Jeremy Chisum[9]; 10. 25Z-Jason Chisum[8]; 11. 34B-Glenn Bryan[14]; 12. 56Z-Don Hart[13]; 13. 121X-Caeden Steele[1]; 14. 68-Jayson Bright[3]; 15. 07-Richard Fajardo[15]
---
Article Credit: Steven Blakesley
Submitted By: Steven Blakesley
Back to News