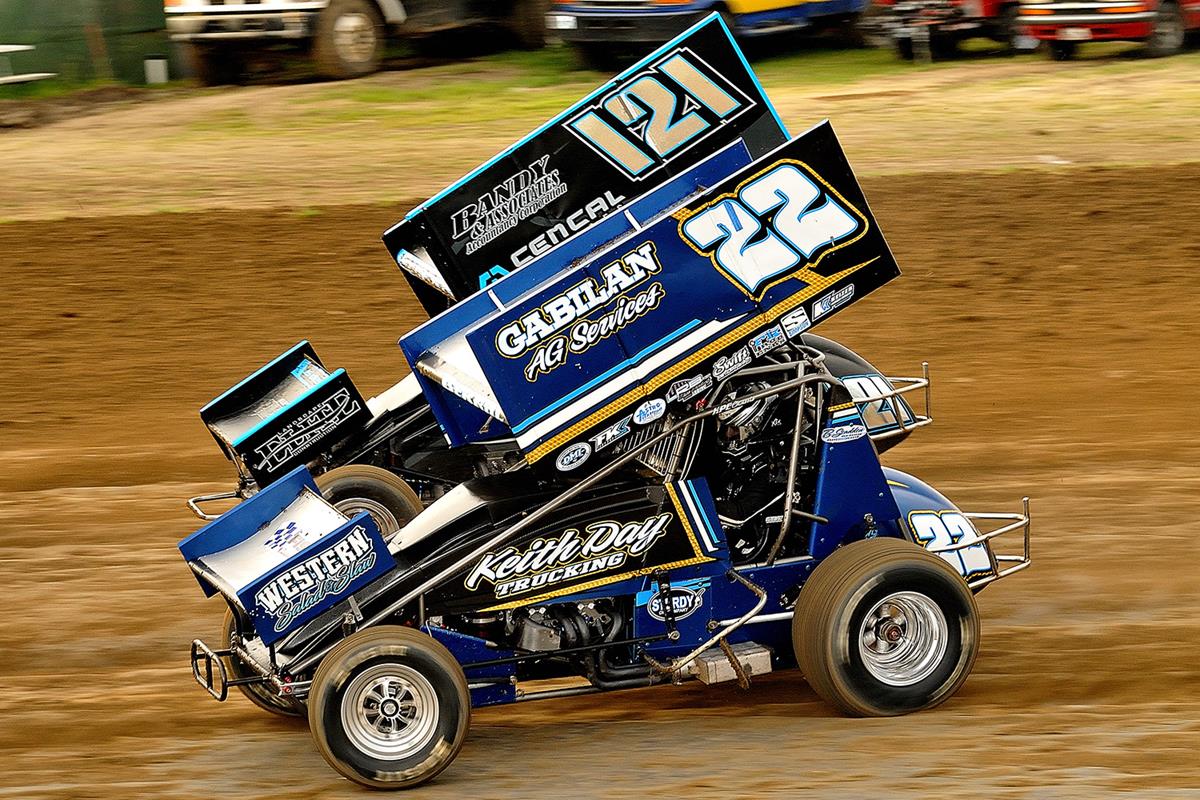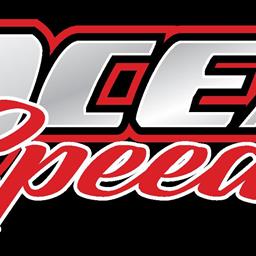 ---
MITCHELL FACCINTO RETURNS TO VICTORY LANE AT OCEAN SPEEDWAY
WATSONVILLE, CALIFORNIA (June 9, 2023) – For the first time since August 2021, Mitchell Faccinto was a winner in Watsonville after scoring Friday night's Ocean Sprints presented by Taco Bravo feature. The Hanford driver triumphed in the 30-lap contest after a narrow finish over Bud Kaeding.
"It feels really good. It's been over a year since I won. I was starting to forget what it feels like," Faccinto said. "My car was really really good. I could move anywhere. I was trying to gage off Bud. I knew that once I showed him a nose it was going to be really tough to pass him. Track was great I thought and I think it's the best track they've had all year."
Kaeding led time trials before two-time 2023 winner Dominic Gorden of Clovis claimed the Gizdich Ranch dash for the pole of the feature. Gorden led the opening lap inside of Kaeding but it was nullified by Jayson Bright of Antioch spinning in turn four.
Gorden raced side-by-side with Kaeding on the restart with Kaeding seizing the lead on lap one. Gorden then bounced through turn three and shredded his left rear tire, requiring a caution when he stopped on the front stretch. Gorden was able to rejoin the action at the rear of the field after a tire change.
A series of spins slowed the race throughout the first four laps. Aromas' Caleb Debem spun in turn one for a yellow flag. On the ensuing restart, Faccinto drove into second position past points leader Rickey Sanders of Watsonville. The field went three-wide for third before a caution for 2022 champion Kurt Nelson of Gilroy spinning in turn two.
Sanders grabbed second back from Faccinto on the next attempt before Adam Kaeding had issues in turn three.
Once the race got into a rhythm, Kaeding led Faccinto into lapped traffic on lap nine. Debem flipped in turn three for a red flag on lap ten but the 16-year-old rookie was uninjured. Bright spun again in turn four on lap 13.
Faccinto pounced on Kaeding on the following restart, taking the top position up the inside in turn one on lap 14 and being credited with the lead at lap 15.
Faccinto encountered lapped traffic racing side-by-side in front of him with two laps to go. Kaeding drove right up on Faccinto's rear bumper and nearly snookered him at the stripe. Faccinto won by a narrow .150-second margin over Kaeding, Sanders, Kaleb Montgomery of Templeton, and a resurgent Gorden. Although Gorden maneuvered back to fifth, he was awarded the Beer Optics Hard Luck Award for his earlier flat tire.
Brentwood's Blake Bower won his eleventh career Western Midget Racing Ocean Speedway feature. Livermore's Greg Dennett led the opening lap from the pole before Bower took over control on lap two. A pair of impressive debuts hit a snag, when teenagers Lucas Johnson of Antioch and Adrianna DeMartini of Brentwood collided for a spin in turn four. Both were able to resume.
Santa Cruz's Logan Mitchell steadily advanced through the field, grabbing third from Nick Foster, Jr. on lap six before passing Dennett for second on lap 11.
Bower topped Mitchell, Dennett, Foster, and Las Vegas' Kyle Hawse at the checkered flag.
Robert Marsh of Salinas won his first IMCA Modified feature at Ocean Speedway since July of 2018 on Friday night. Marsh led all 25-laps of the contest with 13 entries on hand. Marsh had a commanding advantage on the field from the get go and began to edge into some lapped traffic by lap 11. He would get a reprieve when Anthony Copeland of Hollister slowed to bring out the yellow flag.
11th-starting Jim Pettit II drove into fourth on lap 14, passing Hollister's Andy Obertello who drifted back to sixth. Pettit then challenged Bobby Hogge IV of Salinas for third. Hogge drove away from Pettit to go on the offensive against Prescott Valley, Ariz.'s Timothy Allerdings for second.
Marsh held court the rest of the way, topping Allerdings, Hogge, Pettit, and Oakley's Andrew Pearce.
Pittsburg's Chuck Golden prevailed in IMCA Sport Modified competition after a 20-lap contest.
Orion Messina of Atascadero led the first four laps of competition while fifth-starting Golden and ninth-starting Jason Ryan, Jr. of Oakley marched through the field. Golden drove underneath Messina in turn two to take the lead on lap five, while Ryan charged to third. Rookie Mike Gil of Prunedale slowed on the front stretch, with Steven Allee of Santa Cruz colliding with Trevor Clymens of Brentwood as they took evasive action. Allee had to pit with a flat left rear tire under caution but was able to rejoin for the restart.
Ryan suffered a big bicycle on the restart in turn three and fell to the fifth position. Clymens retired to the infield on lap 13 with right front damage. Gil spun in turn two to bring out on a caution on the same lap.
Golden led Messina and Ryan at the checkered flag, followed by Mike Kofnovec, Jr. of Gilroy in fourth and Jason Womack of Manteca in fifth.
Ocean Speedway races again this Friday June 16 with Ocean Sprints presented by Taco Bravo, Hobby Stocks, Four Bangers, Police in Pursuit, and South Bay Dwarf Cars.
For more information visit www.OceanSpeedway.com
Ocean Speedway June 9, 2023 Ocean Sprints presented by Taco Bravo RESULTS
A Feature 1 (30 Laps): 1. 22-Mitchell Faccinto[3]; 2. 69-Bud Kaeding[2]; 3. 121-Rickey Sanders[4]; 4. 3-Kaleb Montgomery[5]; 5. 10-Dominic Gorden[1]; 6. 21X-Gauge Garcia[10]; 7. 92-Andy Forsberg[12]; 8. 61-Travis Labat[7]; 9. 25Z-Jason Chisum[13]; 10. 87-Ashlyn Rodriguez[11]; 11. 72W-Kurt Nelson[9]; 12. 72S-Bradley Dillard[6]; 13. 56Z-Don Hart[17]; 14. 3M-Adam Kaeding[14]; 15. 07-Richard Fajardo[16]; 16. 68-Jayson Bright[8]; 17. 3D-Caleb Debem[15]; 18. 98-Vince Giannotta[18]; 19. (DNS) 23-Adam McCarthy
---
Article Credit: Steven Blakesley
Submitted By: Steven Blakesley
Back to News