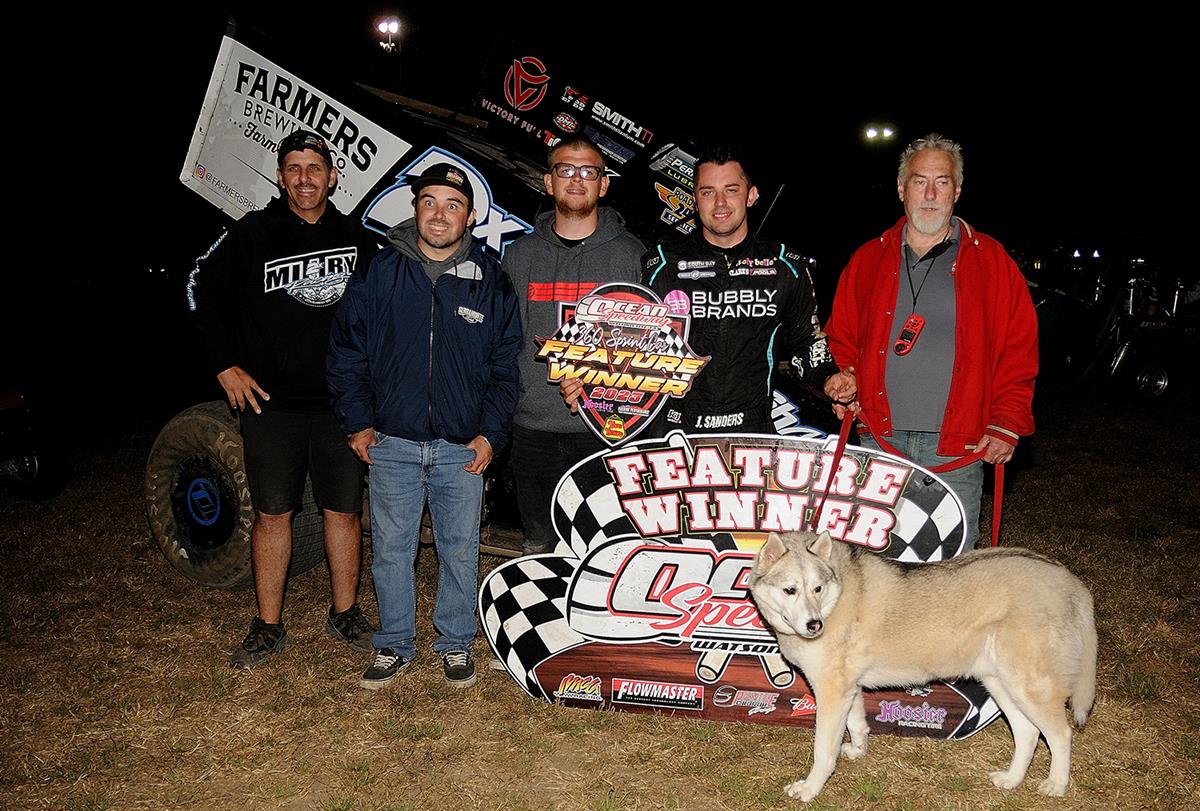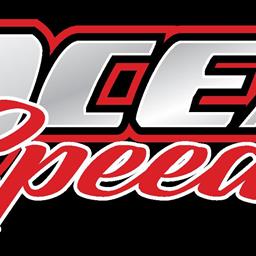 ---
JUSTIN SANDERS OPENS HOWARD KAEDING CLASSIC WEEKEND WITH FRIDAY 360 WIN
WATSONVILLE, CALIFORNIA (July 15, 2023) – 2022 Howard Kaeding Classic NARC 410 winner Justin Sanders opened the 2023 edition in style with a wire-to-wire victory during Friday night's opener with the Ocean Sprints by Taco Bravo. The 360 Sprint Car triumph for Sanders continues his mark as the most successful driver in series history at Ocean Speedway and sets him up well for Saturday's NARC 410 feature which pays $6900 to win in the 13th annual event in Watsonville.
"This car was operating in the main. Best I've felt in a 360 here in a long time," Sanders said. "We're definitely confident (for Saturday's race). There's going to be some heavy hitters, a couple of guys who are going to come (Saturday) who are going to be real tough."
Sanders led time trials then won the Gizdich Ranch Dash to earn the pole position for the 30-lap main event. Sanders bested Bud Kaeding of San Jose into turn one and led the opening lap. Sanders enjoyed a car length or two lead over Kaeding as they approached lapped traffic on lap six. Sanders and Kaeding earned a reprieve when action slowed on lap 10 for 2022 Ocean Sprints champion Kurt Kelson of Gilroy stopped in turn two.
The caution flew again on the restart when Colby Johnson of Penngrove slowed. He was able to rejoin the race. Sanders immediately found traffic again by lap 15. Lincoln's Tanner Carrick challenged 2022 Friday HK Classic winner Dominic Scelzi of Fresno for third as well.
Sanders collided with Chase Johnson while lapping him, sending Johnson over on his side in turn two to bring out a red flag on lap 21. Johnson was awarded the $100 Beer Optics Hard Luck award for the melee. Fresno's Caeden Steele went to the work area under the caution to surrender a top-ten position.
Scelzi charged past Carrick for third on the outside on the restart. Tim Kaeding slowed for a caution in turn four to set up a four-lap shootout on lap 26. Scelzi won an exciting duel with Bud Kaeding for second but it would be Sanders in victory lane. Scelzi, Bud Kaeding, Carrick, and Oakley's Dylan Bloomfield rounded out the top-five.
Surprise, Ariz.'s Drake Edwards earned a $500 Western Midget Racing victory for his third series win of the season. Edwards started third but knifed underneath three-time 2023 winner Bryant Bell of Oakley to lead lap one. Action slowed on that same lap when incoming points leader Logan Mitchell of Santa Cruz spun in turns three and four.
Both Tyler Ruth of Glendale, Ariz. and AJ Hernandez of Phoenix slowed to bring out the next caution on lap six. Lodi's Nate Wait retired from the race while running fifth as well.
11-time Ocean Speedway WMR winner and back-to-back series champion Blake Bower of Brentwood flipped wildly in his heat race. He started shotgun on the 15-car field but was already up to sixth following the lap six caution.
Edwards led the rest of the way in the 20-lap contest for the win. Bell finished second. Livermore's Greg Dennett fended off pressure from teenage upstart Adrianna DeMartini of Brentwood to finish third. Bower finished fifth followed by Mitchell. Those six entries locked into Saturday's fast heat. Edwards drew a six invert for the fast heat while in victory lane for the win.
"It's cool that they had the Midgets as a part of this event," Edwards said. "Track was actually really cowboy up and pretty fun."
Jason Ryan, Jr. of Oakley claimed the 20-lap IMCA Sport Modified feature win. Championship contenders Chuck Golden of Pittsburg and Trevor Clymens of Brentwood shared the front row. Clymens drove around Golden on the outside to lead lap one. The caution fell on lap one for Austin Ruskauff of Santa Maria slowing on the backstretch.
Merced's Richard Ragsdale dropped from fifth to ninth on the restart. Ryan looked underneath Clymens for the lead, taking over on lap five. Ryan closed in on the rear of the field on lap 11 but the caution flew for Austin McMillian of Atascadero spinning in turn four.
Ryan led the final nine laps ahead of Clymens, Golden, 2020 champion Adriane Frost of Watsonville, and Watsonville's Steven Allee at the finish.
2022 Hobby Stock track champion Joe Gallaher won his fourth feature of the year in a 20-lap race. Scotts Valley's Mark Cooper led the first lap while a two-by-two duel for second developed behind him. Gallaher shot through the battle to take second on lap six.
Gallaher then took over the lead on lap 12. The top-five cars were enveloped in tight lapped traffic throughout the final six laps. Shane Freeman of Prunedale drove into second then challenged Gallaher. Freeman drove inside Gallaher in the final corner but fell short. Gallaher earned the victory over Freeman, DJ Keldsen of Newman, Jerry Skelton of Watsonville, and Frost.
The 13th annual Howard Kaeding Classic concludes Saturday night at Ocean Speedway with NARC 410 Sprint Cars racing for $6900 to win plus $1000 to win for the Western Midget Racing series. IMCA Modifieds and Hobby Stocks will also compete.
For more information visit www.OceanSpeedway.com
Ocean Speedway July 14, 2023 Ocean Sprints presented by Taco Bravo RESULTS
A Feature 1 (30 Laps): 1. 2X-Justin Sanders[1]; 2. 41-Dominic Scelzi[4]; 3. 69-Bud Kaeding[2]; 4. 83T-Tanner Carrick[5]; 5. 83V-Dylan Bloomfield[6]; 6. 88N-DJ Netto[16]; 7. 22-Mitchell Faccinto[10]; 8. 94X-Landon Brooks[9]; 9. 10-Dominic Gorden[15]; 10. 37-Michael Pombo[7]; 11. 3-Kaleb Montgomery[19]; 12. 8-Jeremy Chisum[14]; 13. 61-Travis Labat[11]; 14. 5R-Ryan Rocha[20]; 15. 121X-Caeden Steele[3]; 16. 25Z-Jason Chisum[21]; 17. 3D-Caleb Debem[22]; 18. 0-Tim Kaeding[12]; 19. 121-Rickey Sanders[8]; 20. 28-Chase Johnson[17]; 21. 38-Colby Johnson[13]; 22. 72W-Kurt Nelson[18]
---
Article Credit: Steven Blakesley
Submitted By: Steven Blakesley
Back to News