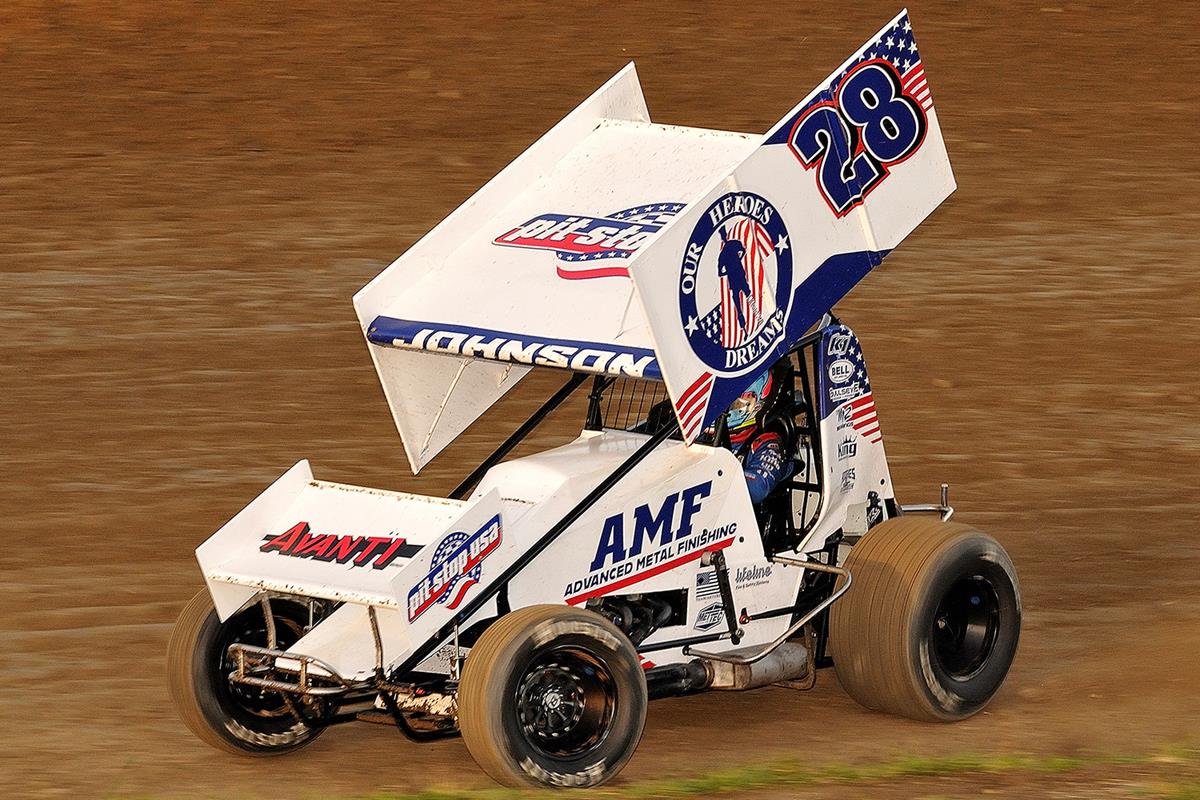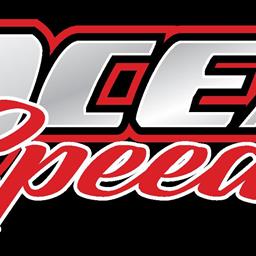 ---
CHASE JOHNSON GETS BACK TO WINNING WAYS IN WATSONVILLE ON FRIDAY NIGHT
WATSONVILLE, CALIFORNIA (July 22, 2023) – Three-time 2022 Ocean Sprints presented by Taco Bravo winner Chase Johnson of Penngrove returned to his winning ways in Watsonville, winning Friday night's 30-lap feature for his first Ocean Speedway win of the season. Johnson made a decisive pass around the outside of Mitchell Faccinto and charged ahead to a four second advantage at the Santa Cruz County Fairgrounds.
"It was a blast. To come from eighth…it's not an easy task to do," Johnson said. "Watsonville provides some great racing especially in lapped traffic. Great night to do this in front of you fans. We were upside down last week and now we're standing here."
Hanford's Faccinto led time trials. The dash was cancelled due to time constraints from a medical emergency in the grandstands. A redraw set the first six starters with Faccinto drawing pole for the feature event.
Suisun City teenager Chance Grasty wasted no time at the start, driving around Faccinto on the top to lead lap one. 2022 champion Kurt Nelson of Gilroy spun across the track in turn four to bring out a caution on lap three. The field avoided him and he was able to rejoin the pack.
A severe crash stopped the action on the restart. Oakley's Dylan Bloomfield flipped and was hit hard by both Don Hart of Campo and Vince Gianotta of Hollister. Nelson and Oakdale's Bradley Dillard suffered heavy damage as well in the accident on the backstretch. All drivers involved were uninjured.
Eighth-starting Johnson advanced to third on the ensuing restart while Castro Valley's Jake Andreotti and Bryce Eames of Santa Maria battled behind him for fourth. Gianotta stopped on the backstretch to bring out a caution on lap nine. Bud Kaeding had advanced from 18th to ninth by that stage of the race.
Both Faccinto and Johnson overhauled Grasty from the lead on the restart, with Faccinto leading lap ten. Johnson used a few crossovers to fend off Grasty for second. Faccinto edged towards lapped traffic on lap 18 and Johnson pounced. Johnson soared around the outside to lead lap 19.
Kaeding's march through the pack continued when he slid past Andreotti for fourth on lap 25. Johnson accumulated a four second lead at the checkered flag followed by Faccinto, Grasty, Kaeding, and Andreotti. Incoming points leader Rickey Sanders started 20th and had a trip to the work area, but still salvaged the points lead after finishing eighth.
Danny Wagner of Baypoint won a thrilling 20-lap South Bay Dwarf Car feature. San Jose's Mark Biscardi led the first circuit with Terre Rothweiler of Santa Cruz and Wagner tucked up behind him. Wagner looked on the outside but couldn't advance. Rothweiler did, driving inside Biscardi in turn four to lead lap nine.
Travis Day of Concord stopped in turn four with left front damage to bring out the caution. On the restart, the top-three continued to duel with crossovers and side-by-side battles. Wagner finally completed his bid for the lead on lap 15. Wagner topped Rothweiler, Biscardi, Eric Weisler of Campbell, and Trafton Chandler of Carmel Valley at the finish.
Pacheco's Kenny Shrader returned to Watsonville and won the 20-lap IMCA Sport Modified feature. Emali VanHoff of Chowchilla led the first four laps with Watsonville's Steven Allee in pursuit. Allee took over in turn two to lead lap five. VanHoff had a mechanical failure on the left front wheel that sent her spinning into the infield for a caution on lap six.
Shrader nabbed second from points leader Chuck Golden of Pittsburg on the restart. 2020 champion Adriane Frost of Watsonville stopped in turn four to bring out the next caution. Shrader capitalized by taking the lead on the outside of Allee on lap 15. Shrader took the checkered flag followed by Allee, Golden, Frost, and Atascadero's Austin McMillian.
Moss Landing's Jason Lazzerini extended his points lead by sprinting from 12th position to the win in the 20-lap Four Banger feature.
Former champion Kate Beardsley of Felton led the way while Lazzerini rocketed to third by just the fourth lap of the race. Beardsley, Peter Vannerus of Felton, and Lazzerini closed up to nearly nose to tail on lap six before Lazzerini passed them both to lead lap seven. Beardsley then put on a strong challenge on the outside to battle back but it was nullified by a caution for Ryder Greene of Prunedale spun in turn two.
Bill Beardsley of Felton and Amaya Flower of Prunedale collided and drove through the infield on the restart, eventually colliding with Charlie Cole of Watsonville in a wild incident on lap seven.
Lazzerini led the rest of the way for a commanding win. Kate Beardsley, Vannerus, Greene, and Bill Beardsley were the top-five finishers.
Bakersfield Speedway Hobby Stock points leader Tyler Irwin visited Ocean Speedway and promptly scored a clean sweep. Irwin led hot laps, won the heat race, and won the 20-lap feature. Irwin, Terry Campion of Santa Cruz, defending champion Joe Gallaher of San Jose, Shane Freeman of Prunedale, and Bobby Gallaher were the top-five finishers.
San Benito Sheriff Officer Roy Iller won the penultimate round of the 2023 Police-in-Pursuit for Special Olympics. Iller and Jackie Yeung of Capitola Police Department raced back-and-forth for the lead throughout the first half of the 15-lap race. Yeung finished second followed by Jeff Nehf, Ben Standen, and Kevin Elliott. The final round of the season is up next on Friday night for Police-in-Pursuit.
Ocean Sprints presented by Taco Bravo, Western Midget Racing, IMCA Sport Mods, and Four Bangers will also compete on Friday night July 28. For more information visit www.OceanSpeedway.com
Ocean Speedway July 21, 2023 Ocean Sprints presented by Taco Bravo RESULTS
A Feature 1 (30 Laps): 1. 28-Chase Johnson[8]; 2. 22-Mitchell Faccinto[1]; 3. 1-Chance Grasty[2]; 4. 69-Bud Kaeding[18]; 5. 7P-Jake Andreotti[4]; 6. 88A-Joey Ancona[9]; 7. 50-Bryce Eames[3]; 8. 121-Rickey Sanders[20]; 9. 21X-Gauge Garcia[10]; 10. 67G-Grant Duinkerken[5]; 11. 61-Travis Labat[6]; 12. 3D-Caleb Debem[11]; 13. 9L-Luke Hayes[14]; 14. 8-Jeremy Chisum[12]; 15. 25Z-Jason Chisum[19]; 16. 72JR-Chris Nelson[15]; 17. 98-Vince Giannotta[21]; 18. 83V-Dylan Bloomfield[7]; 19. 72S-Bradley Dillard[16]; 20. 72W-Kurt Nelson[13]; 21. 56Z-Don Hart[17]; 22. 34B-Glenn Bryan[22]
---
Article Credit: Steven Blakesley
Submitted By: Steven Blakesley
Back to News